Optimization
Ideal adjusted belt guides / belt orientation
Improved belt run settings
Identical surface speeds
permanent control and care of bearings, pulleys and rollers
material suggestions for the optimal belt types
Full Service
folding unit
post press machines
production support
Transparent processes
Documentation of all maintenance work
Detailed application status report with recommendations after each service
Chronological continuation of the maintenance work
Technical drawing of the folder
Preparation of an individual belt list
Application supported folder and belt management with reporting
Spare belts
Our tapes are clearly marked. They have a stamp with length, width and running direction.
This makes it easier for our customers to assign the tapes to the correct position and to install the tapes to match the running direction. Tedious re-measuring is no longer necessary and the machine starts up again faster.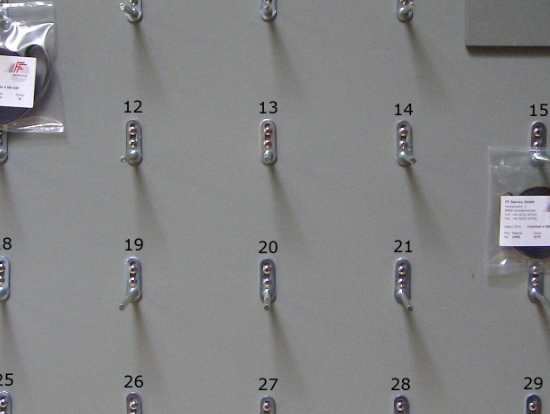 The reserve tapes are kept clean on the FF board. It enables a clear and structured storage of your reserve tapes. An additional overview is provided by the tape list there with all the important data of the tapes used.
Your reserve tapes are always within reach. All individually packaged and therefore well protected. Everything is neatly and clearly arranged on the reserve shelf - you can see everything quickly and the right strap quickly at hand..